Can we take the train with a trike, whether or not foldable (the trike, not train)? The question may legitimately ask, since trike is significantly bigger than a standard bike, and there is sometimes no alternative but to move through rails. In Switzerland with SBB, the answer n & rsquo; is not very clear…ncependant, d & rsquo; a physical point of view, the trike goes into n & rsquo; any train, even unfolded.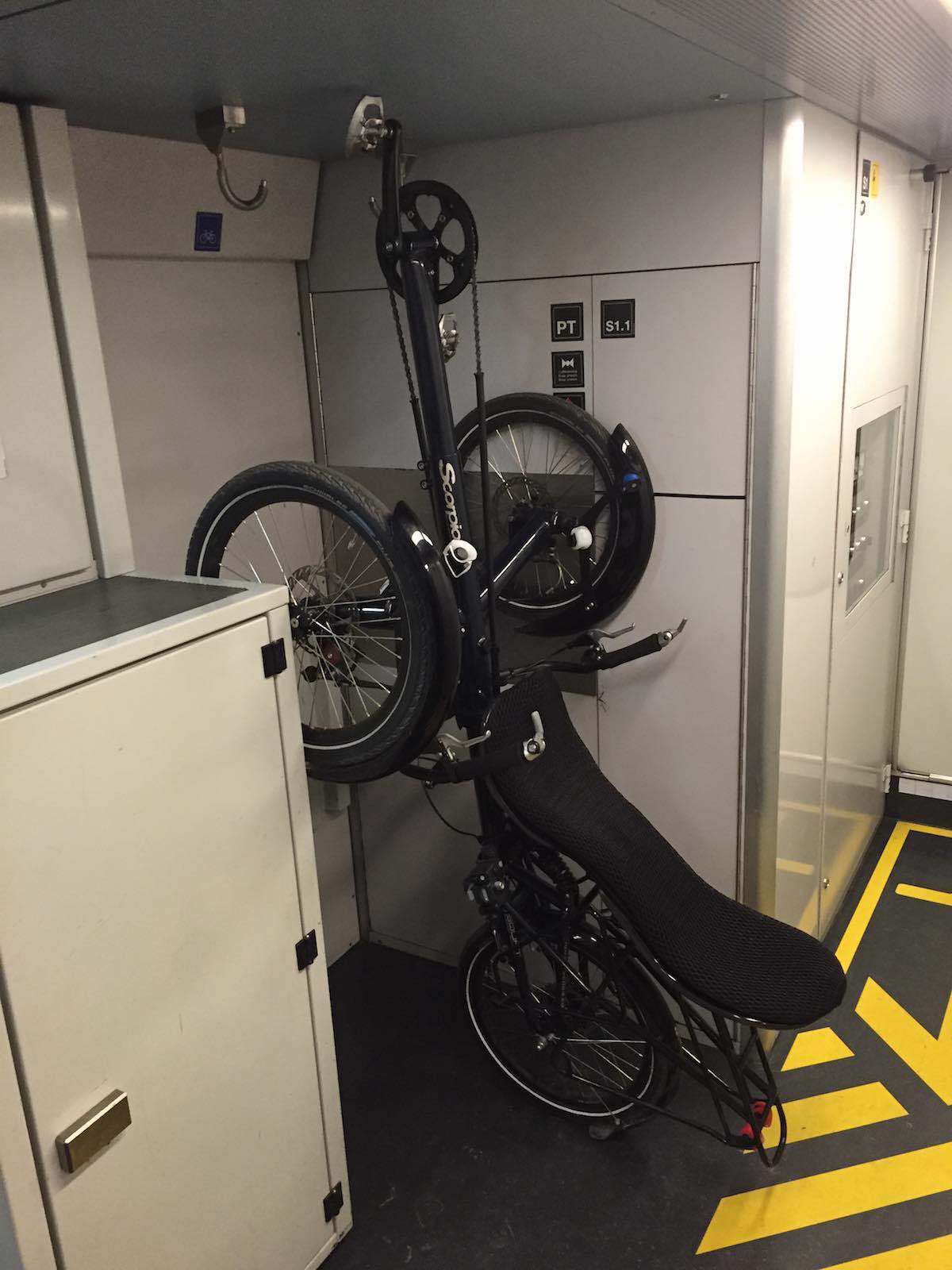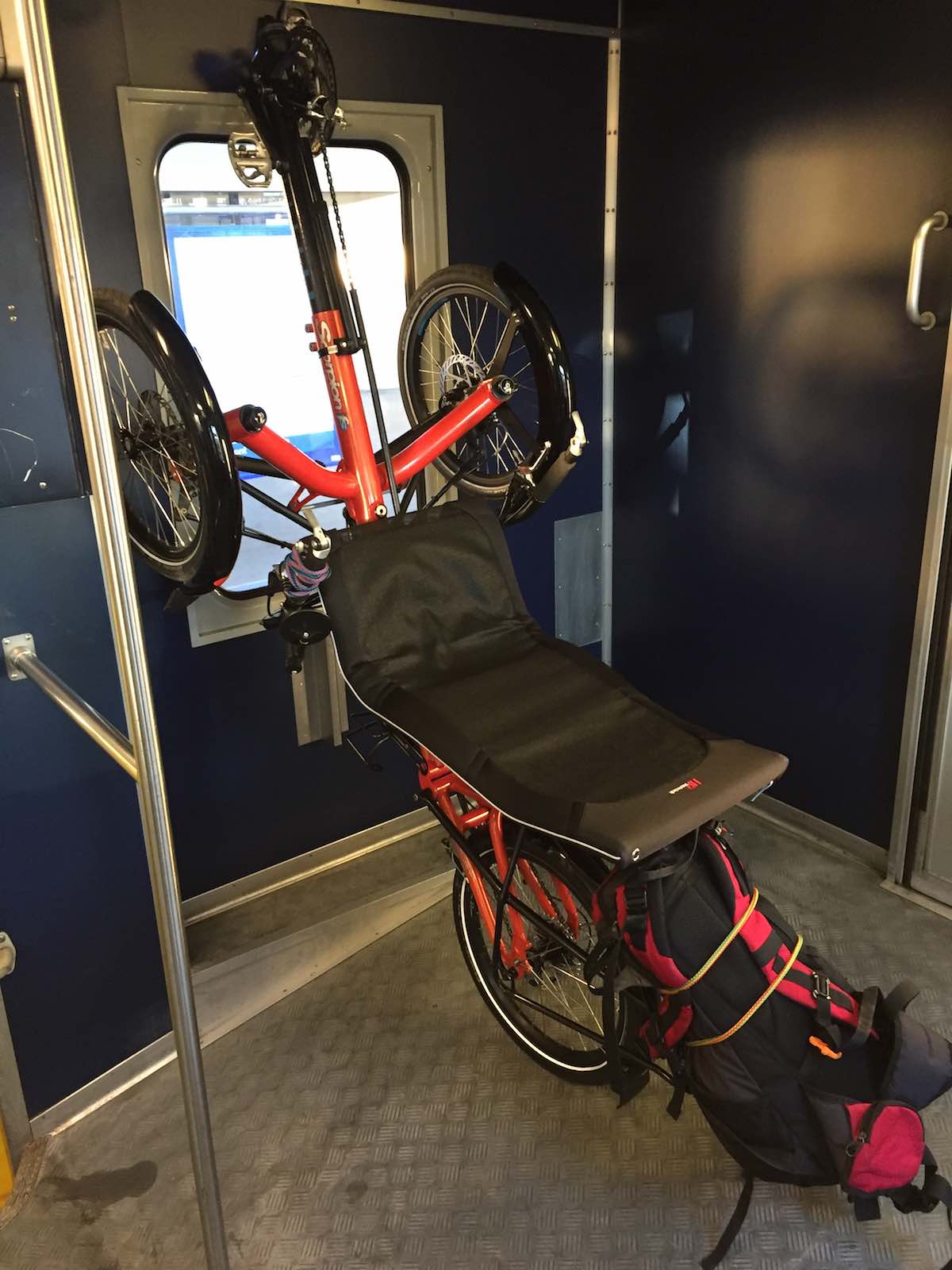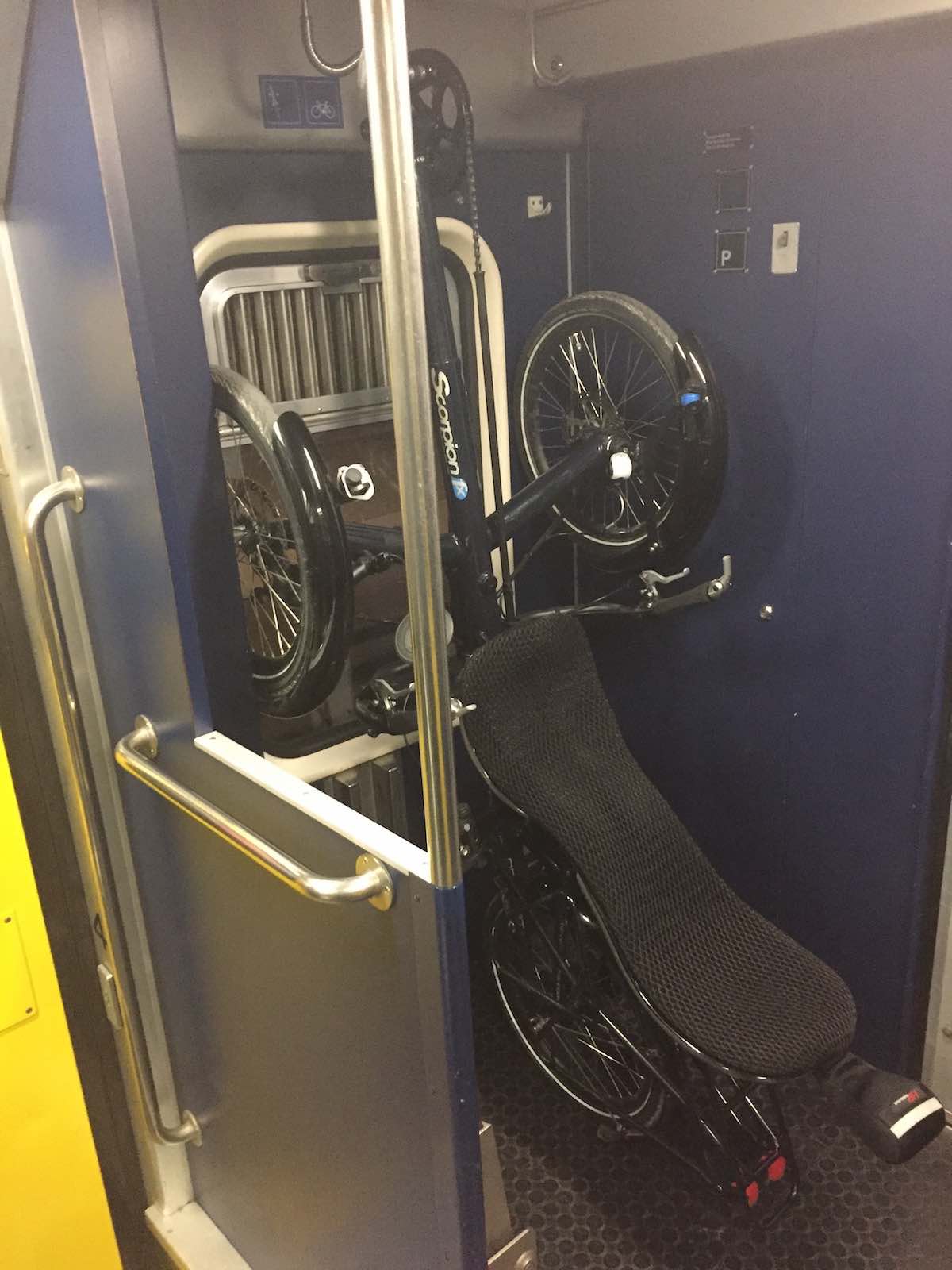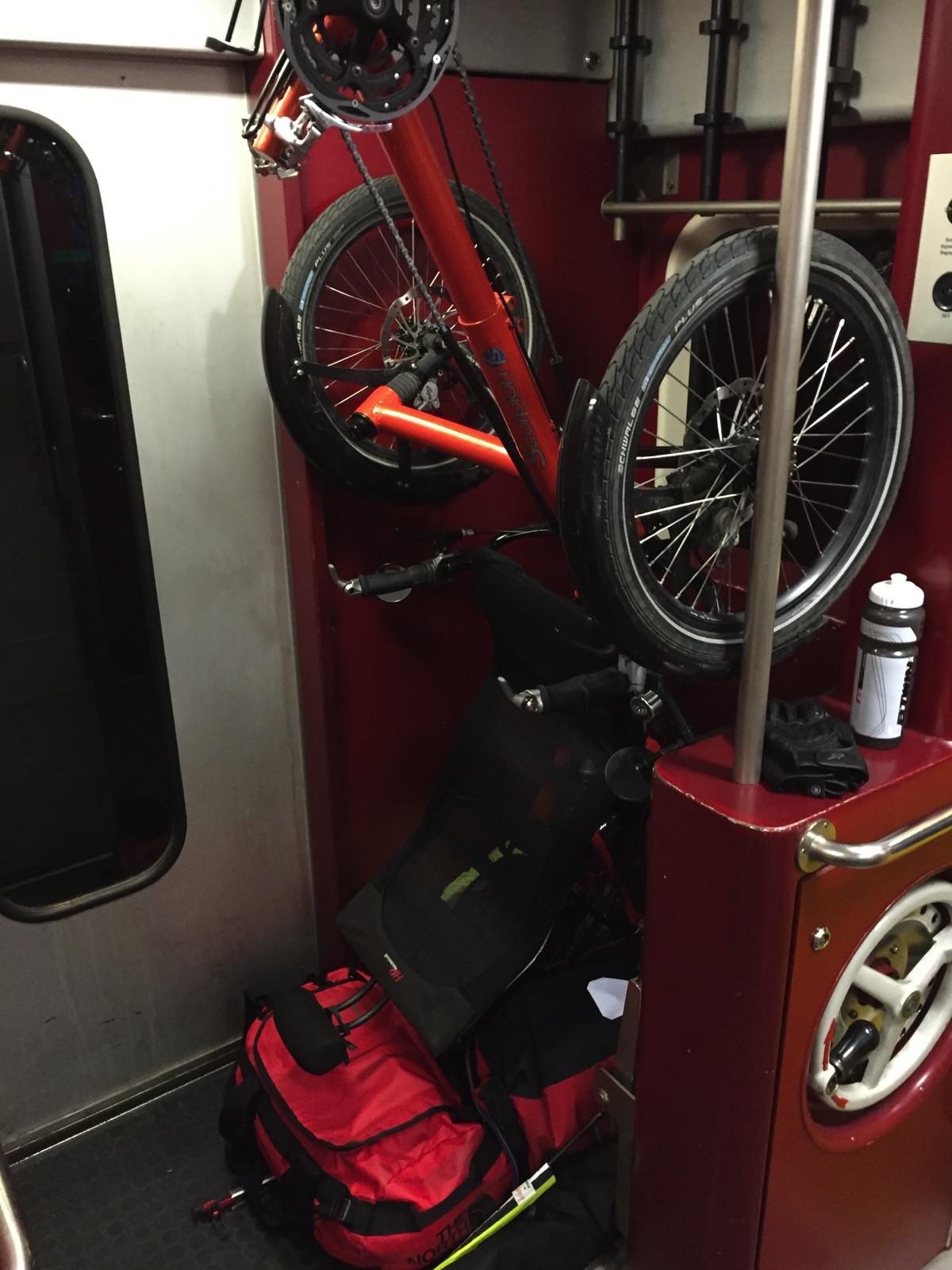 In IR, ICN, then back on to the wafer and then the trike will return hair cell in the compartment reserved for bicycles. The brake of the rear wheel blocked, it fits perfectly, leaning against the wall.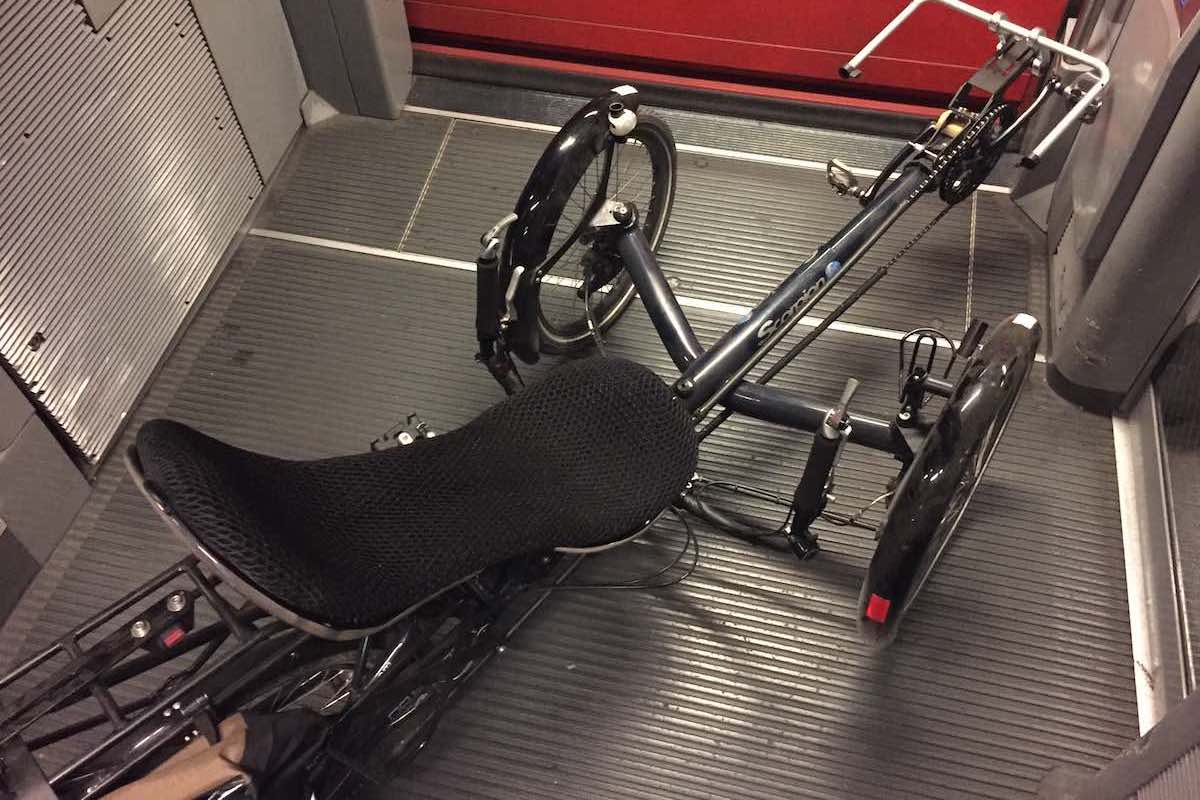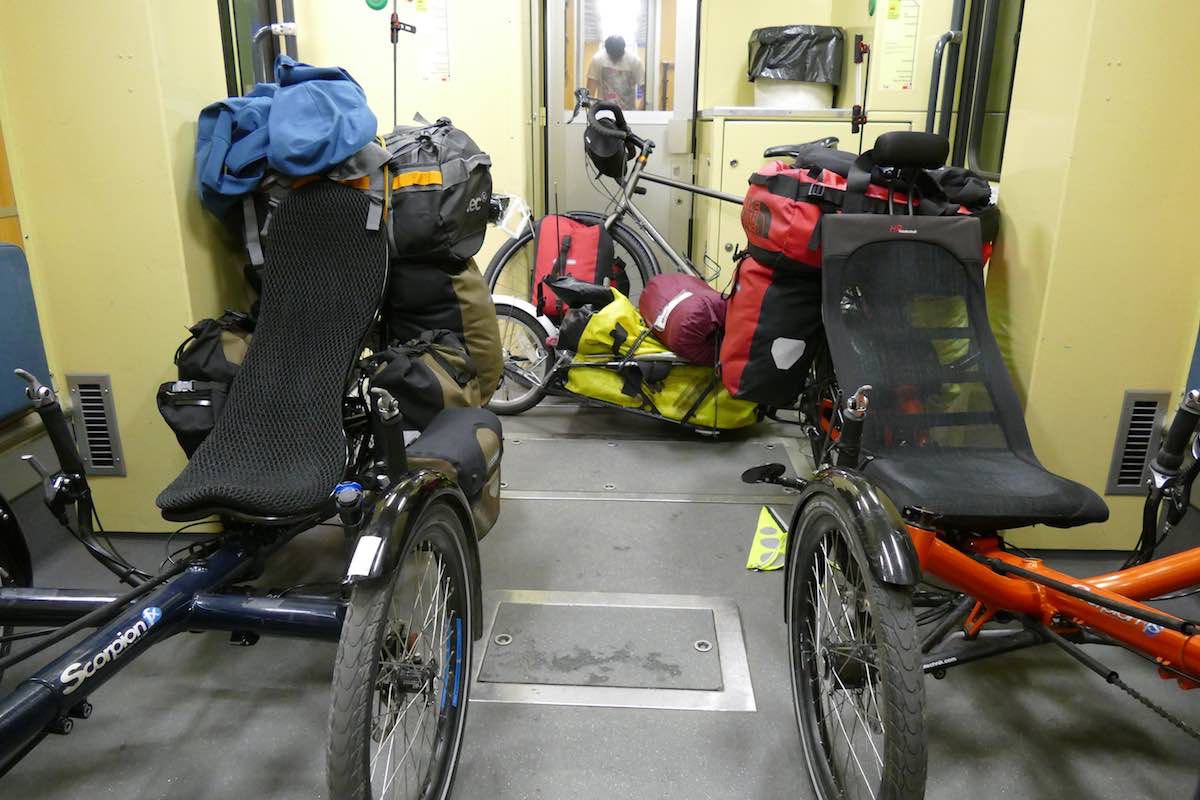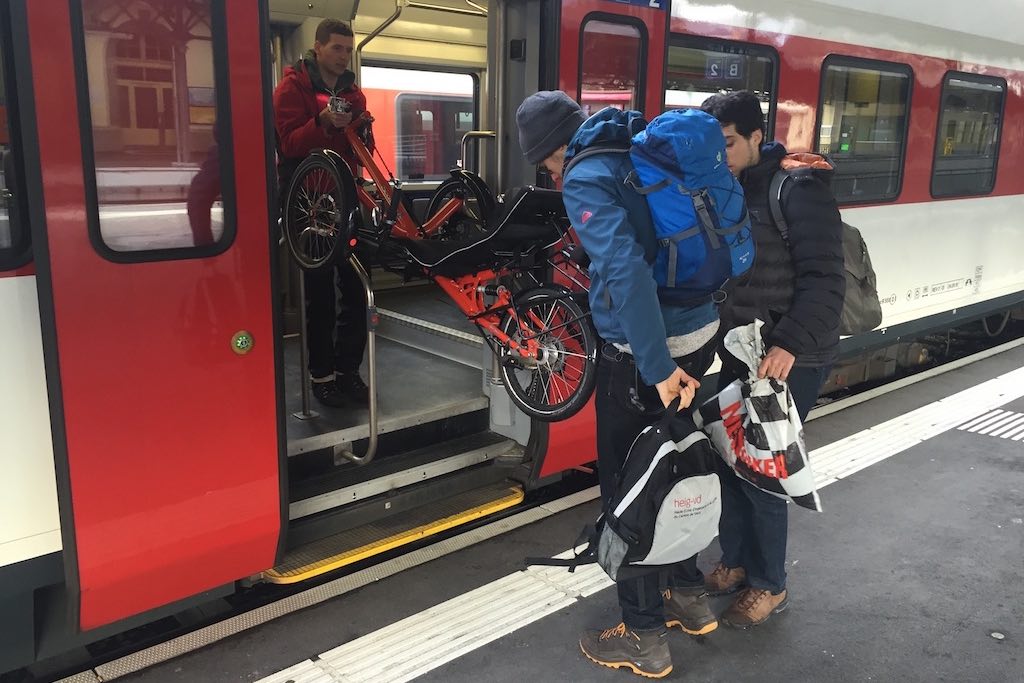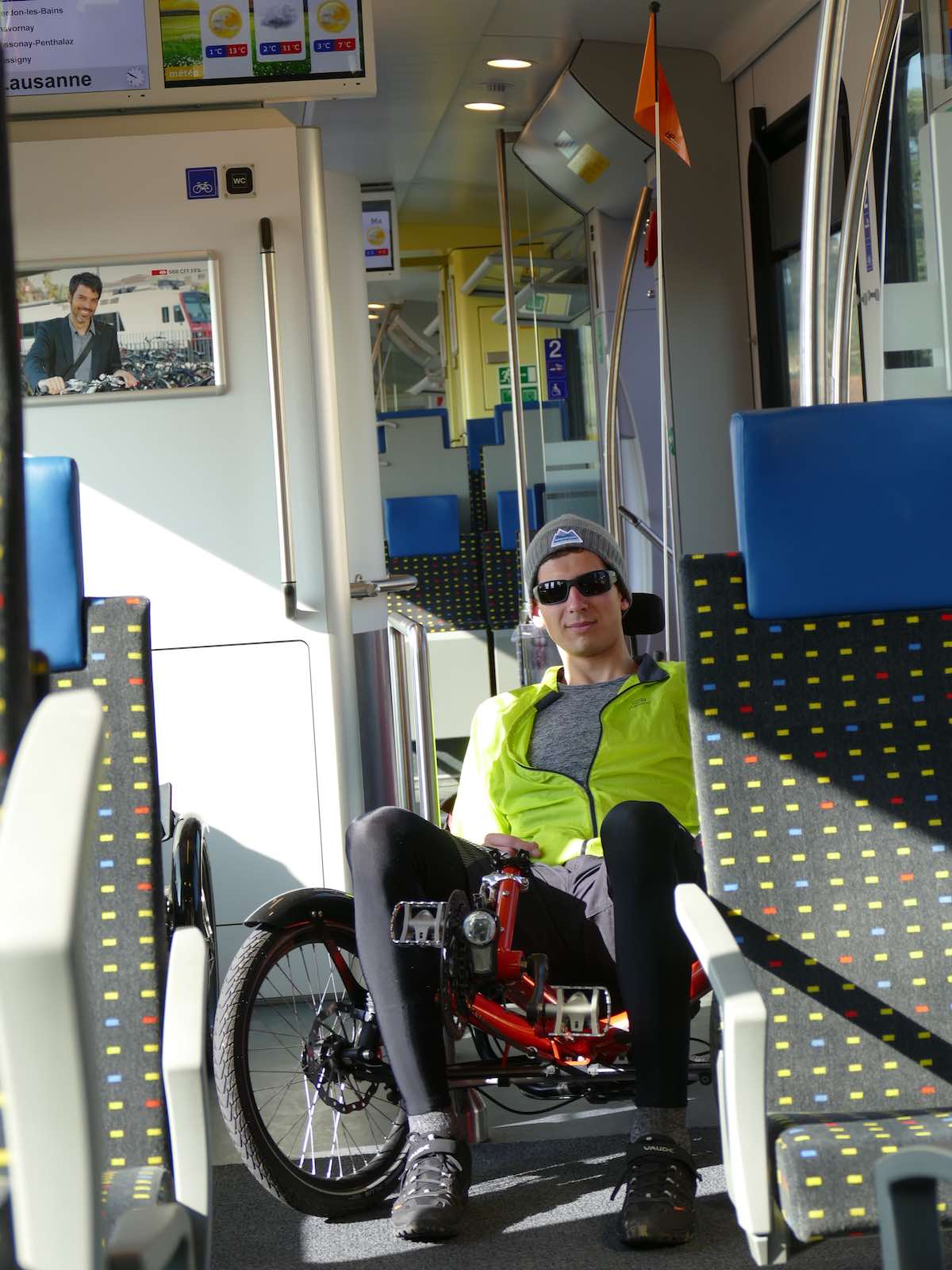 In the IC and S, can go royally wheelchair. In fact, in many small trains, you feel more at & rsquo; comfortable with trikes. In the & rsquo; InterCity, there is a special car for bikes but the trike unfolded will not fit through the door ... So personally I leave it unfolded before the door praying that I do not draw the wrath of the controllers.
The regulation is rather vague SBB, and controllers are more or less flexible On.
From what I understood and lived ... the unfolded trike is now banned in trains InterRegio. creased, nobody knows ... Concretely, no controller m & rsquo; asked to leave the train and a day pass to 12CHF (13CHF now ...) m & rsquo; always saved.
In IC, the regulation is even funnier. M & rsquo controller, said that & rsquo; I needed 2 day tickets (either 26CHF !!) to carry my trike. Another controller told me that I had to bend it so that it does not cost me a single ticket ... Now, most of the time, the trike take up more space than folded unfolded. Anyway ... it is not clear so we always made me lax and I never had to pay back a second day ticket.