The smartphone has become the Swiss Army knife of bike traveler 2.0. It replaces all the cards with his GPS, camera with integrated sensor. It allows you to find a bed sometimes through community networks and allows you to share your achievements and record your golf statistics.
Here is the list of applications that I use for my bicycle trips.
Favorites
---

TrackMyTour
Perfect to share the evolution of your career. Works in offline and can send all the items once you have network access.
my use : At each break and at the end of the day, I take a picture, adds a small text in the app and when I'm Wifi, the station automatically applying these points and places on a map with GPS location. This creates a nice interactive map online that all friends can follow.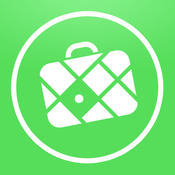 maps.me
My favorite ! It is very easy to download country for full use in offline. Much less complete and reliable as Google Maps by cons.
my use : I downloaded the maps when I find the Wifi on the way. This application serves me mainly to find driving and calculate distances. (There is a function "turn-by-turn" but I'm never used). I wrote a article and achieved a video about this app. Since, I also use the application MapOut Even more effective for route planning.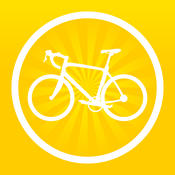 Cyclemeter
Making the accounts between fellow travelers, it's always a hassle. Was, it becomes limit "amusing".
my use : The iPhone posted on my handlebar attachment Quadlock, I can see in real time the speed, distance or any statistic that interests me. The application uses GPS to trace the path that can display on a map. On the other hand, I always leave plugged my iPhone on the dynamo with the system USB Work because the bottom battery with GPS on.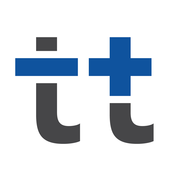 Tricount
Making the accounts between fellow travelers, it's always a hassle. Was, it becomes limit "amusing".
my use : Before the trip, I parameter names of all travelers friends. Then it is very simple, every time someone pays for the group, I add it to the application. Just do not forget and say, "I add that tonight". At the end of the journey, you just look the page indicating "who owes what to whom" and then it's over, everybody is happy.
Since a few months, they added a synchronization between phones (I have not tested) but it promises to be even more effective.
Other useful applications
---

Google Maps
The reference application, provided you find good wifi spots. It is now possible to save maps offline.

Balances
"Can you lend me 10 bullets, I thank thee just now ?" – The friend-who-you-take-10-bullets-but-who-you-will-never-the. This situation, it's over with Scales.

Instagram
Social Network on #hellobikeworld photography

PostCard Creator
A good Swiss application to send a free postcard a day to anyone in Switzerland !

Big Button Box : Alarms, Sirens and Horns
Then…it's very personal as use. Let's say that I like to use my iPhone connected to the Bluetooth speaker as a horn. Needless therefore essential.
VEHICLE
"how much is RWF in 1CHF ?". Yes, it is a currency converter.

Diet
If you do not share on Strava, it is as if you had not done bike.

Next
Financial Management Categories. Useful for the travel budget.

Flickr
Now, there are free storage 1TB. Enough to store online (and automatically) the pictures taken with the phone.

Spark
You tap the screen, that films, releasing, it no longer filming. The films are glued end-to-end, you've finished editing your. The concept is very simple and the result is stunning.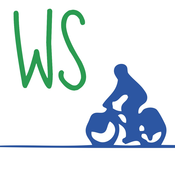 Warmshower
cyclist special version of Couchsurfing : for those who do not know, This application allows to connect travelers with people willing to host for the night, very convenient !

Sky Guide
If you like the stars, do not hesitate.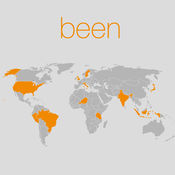 Been
Useful if your goal is to do a check on each country in which you set foot.